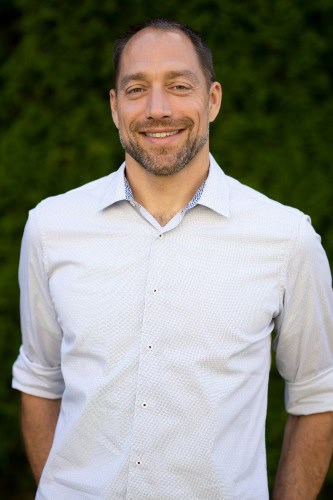 Dr. Scott Kouri, PhD., RCC
Co-Founder & Clinical Director
Working with me is a process of honestly confronting your internal world in a non-judgemental way. Together we can work towards authenticity and a genuine relationship with ourselves and others. Counselling entails finding ways to manage our experiences while changing the underlying issues that perpetuate them. Sometimes, growth means overcoming obstacles through practical work, and sometimes it means making sense of our challenges within the broader unfolding of our lives.
You will find a private, safe, and confidential space to address your challenges and improve your life. I believe each person is on their own path to healing and growth. I provide a contained space in which your work of self-discovery, change, and growth can take place. My role is to support you in achieving the goals you have for yourself.
As a supervisor for students and early career counsellors, I offer in-depth processes of self-reflection, theoretical engagement, and case review. I work from a critical psychodynamic perspective which includes analysis of discourse, power relations, and the unconscious. I have a background in Jungian analytic psychology and focus on the therapist as an instrument for change.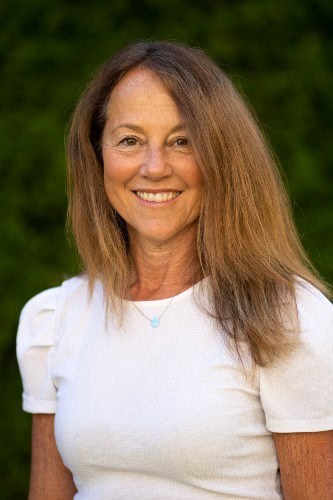 Dr. Michelle Bass, PhD., MSW, RSW, RCC
Co-Founder & CEO
With over 25 years of experience in mental health counselling, I have gained the wisdom and knowledge to guide individuals and couples on their path to healing. I provide a safe and compassionate space for self-discovery and development. I strive to be authentic, honest and active in our counselling sessions. I work with individuals and couples who struggle with various psychological problems, including anxiety, depression, stress, substance use, bipolar disorder, life transitions, interpersonal difficulties, self-defeating patterns and trauma.
I rely on several approaches, including Cognitive Behavioral Therapy (CBT), psychodynamic psychotherapy, and solution-focused approaches. Guided by your needs and goals, I will work alongside you to provide you with the structure and tools to make the changes you desire. Through this work, hidden and self-defeating beliefs, patterns of relating and maladaptive coping strategies are uncovered and examined. New skills are gained, enabling you to move forward and make needed changes. In my experience, most people can make meaningful changes in 12 sessions or less.
I provide longer-term psychodynamic psychotherapy for individuals and couples impacted by severe adverse childhood events and trauma and those interested in unlocking their potential. An essential benefit of this work is that painful personal experiences can be processed in a safe and non-judgemental space enabling new interpretations of experiences that facilitate healing. I also supervise graduate interns in counselling and social work programs. I have thirteen years of experience training graduate mental health professionals and overseeing their practicums.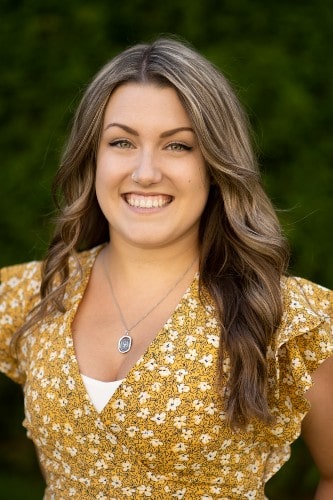 Kelsi-Lee Cooper, MC RCC
Welcome to Your Path! My name is Kelsi. I have experience helping clients with a variety of different problems over the past 5 years and in private practice for a year. I can help you with concerns relating to relationships, addiction, substance use, anxiety, stress, depression, and more. I enjoy working with individuals and with couples, and will work with you collaboratively to help you find your way forward.
I apply a strength-based, goal-oriented, and individualized approach with each of my clients, drawing on a variety of evidence-based approaches specially tailored to suit your needs. I believe that small changes can make a big difference, and I will work collaboratively with you to uncover and amplify your inner strengths and help you to build sustainable solutions. Some of the evidence-based approaches I may use in our sessions include Internal Family Systems Therapy, Cognitive Behavioural Therapy, Gottman Relationship Methods, Response Based Therapy, Narrative Therapy, and Solution Focused Therapy.
You are welcome to book an initial 15-minute free consultation to see if I would be a good fit for you.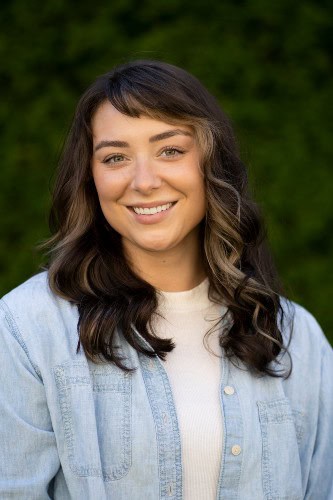 Emily Schmitt, M.A. RCC
If you are looking for a warm, non-judgmental listener to assist you with life's challenges, I am here to take that journey with you.
We will collaborate to find your own unique path towards your goals. Whether we are working through mental and emotional burdens, addressing communication problems with someone important to you, or processing complicated life circumstances from the past, I believe we can find a strategy to suit your needs. I use both person-centred and somatic therapies to manage the wellbeing of mind, heart, and body.
I have experience in helping people troubled with consequences of trauma, abuse, depression, and chronic or acute stress. Having worked in the domestic violence field in Victoria, BC, for over 5 years, I have insights to share about the many practical and therapeutic resources available in our community. Outside of my counselling work, I teach trauma-sensitive yoga and meditation. I bring the practice of mindfulness to every one of my counselling sessions.
You deserve a friendly presence to do this work with. Let's get started on feeling better, together!
Areas of Focus:
Symptoms of stress
Relationship and communication challenges
Moving past abuse
Life transitions
Self-esteem and self-care
Building strengths and resiliency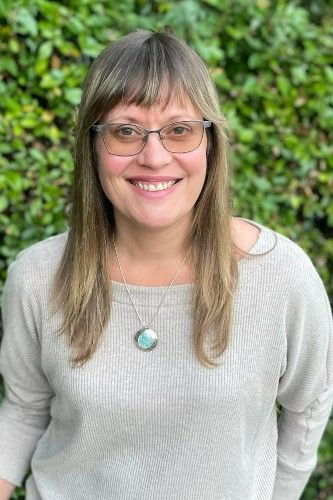 Maxine Toth, M.A. CCC
The foundation of my practice involves establishing a safe, warm, and supportive relationship through which you can explore personal goals, challenges, or emotions. I believe that everyone has their own unique resources and gifts, and I can help you bring these gifts into focus through counselling. During our sessions I will hold space for you to reflect on what is happening for you now and what your hopes are for your next steps.
I draw on a variety of approaches, using strength-based, solution-focused, cognitive behaviour therapy, and mindfulness techniques based on your needs and preference. I also have a particular interest in nature-based therapy and can work with you at a nearby park if you would like to explore using our natural surroundings as a source of healing.
I hold a Masters degree in Counselling Psychology from the University of Victoria. I have worked with children, youth, and their families in a counselling capacity for over seven years. When working with children I weave in elements from play and art therapy. I am also a school counsellor in the public school system and can assist families with navigating the school system for support.
Areas of Focus:
Children, Youth and Families
Nature- Based Therapy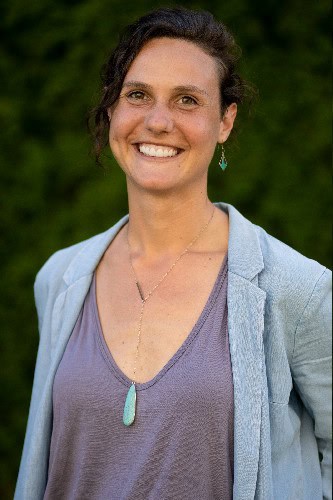 Caitlin Colson, MA. Dip Depth Psychology. RCC
As your counsellor, I work to provide you with a safe and non-judgemental space as you take your unique path to wellness. Trained in integral psychology, I bring a holistic perspective to mental health. I draw on a variety of counselling approaches and work with you to find the ones that best fit your needs. Some therapeutic approaches that I have found useful in my practice include mindfulness, body awareness, existentialism, nature-based therapy and spiritual perspectives. I help clients explore art, movement, writing, inquiry and dream work among other things as pathways into creativity and connection to their deeper selves. I believe that when our challenges are multifaceted, our solutions must be too.
I have a special interest in working with queer and non-binary folx, neurodivergent individuals, spiritually-oriented people and creative types. As someone who identifies in these ways, I am able to relate to the issues, challenges and gifts that often arise along with these identities. I also support individuals through experiences of anxiety and depression, trauma, grief and personal exploration.
I hold a Masters in Integral Counselling Psychology from the California Institute of Integral Studies, a Masters degree in philosophy with a focus on existentialism, and a diploma in depth psychotherapy. I am currently studying Somatic Attachment Psychotherapy, an approach that integrates body awareness, nervous system regulation and relational patterning.
When I'm not working, I'm spending much of my time outdoors with my therapy-dog-in-training.
Master of Counselling Senior Interns
Tyler Fong, B.A. PSYC, MA Counselling Psychology Student
I look forward to working with you as we will find ways to improve your mental health and adjust to challenging life experiences. I provide a welcoming, non-judgmental, and confidential environment for you to discuss and explore your experiences.
I like to use an integrated approach, which allows us to collaborate on what will be most helpful for you and what will suit your needs. My approach includes Cognitive Behavioural Therapy (CBT), person-centred, and mindfulness-based practices. I have experience working in stress management, anxiety, depression, communication, and sport. My experiences have taught me that it can be easy to fall into cycles that keep us stuck while our lives continue to move forward. From this, we can utilize your strengths, set goals, and build resiliency to help facilitate healthy mechanisms to break these vicious cycles and develop tools that will help you move forward.
I am in the final stages of completing the Master of Counselling Psychology program at Yorkville University. I have a BA in psychology from the University of Manitoba, where I was a student-athlete and Academic All-Canadian. During my time in Manitoba, I also co-facilitated peer-support groups for stress, anxiety, depression, and student-athletes. Working with those who are or were involved in sports is an area that is very close to me and an area I wish to further develop. Specifically, I think the concepts of burnout, stress-management, identity, and transitioning away from sport are very important areas that can be overlooked.
Masters of Counselling Interns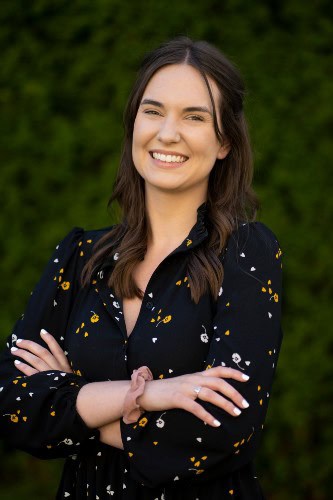 Danica Wernicke. B.A. PSYC, MA Counselling Psychology Student
I recognize the strength it takes to reach out for support, and I strive to create a warm and safe space where we can work through life's challenges together.
My approach to counselling is holistic in nature and incorporates body, emotions, thoughts, and relationships in healing. I have experience working with an array of concerns such as anxiety, depression, trauma, grief, and relationship struggles.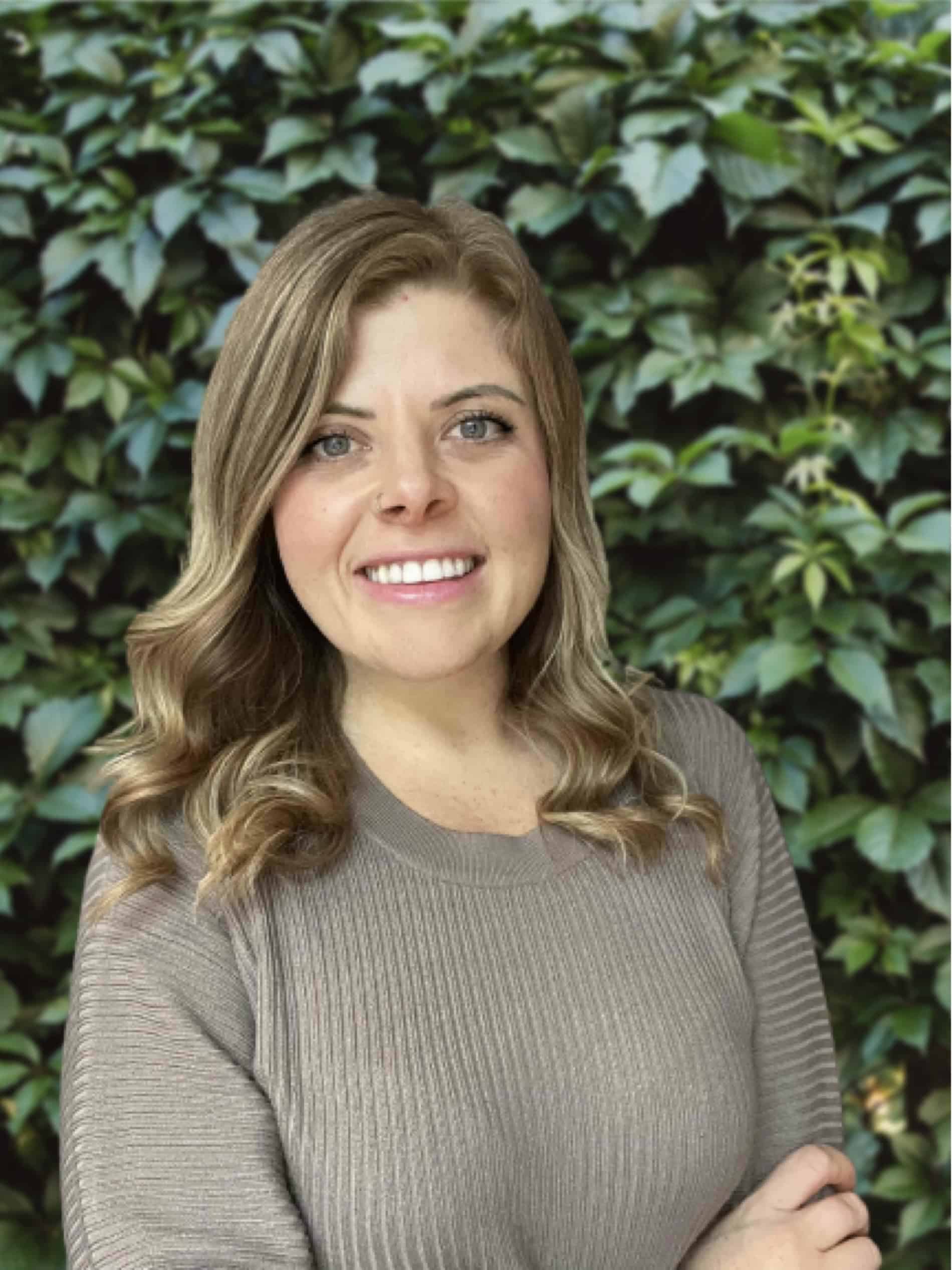 Mele Smallwood. B.A. PSYC, MA Counselling Psychology Student
Foundational to my work is providing a safe, supportive, and non-judgemental space where you feel seen, heard and understood.
I use an integrative and trauma-informed approach to counselling, which allows me to pull from various models, such as person-centred, cognitive behavioural, and emotion-focused, to support you and your individual needs best.
I have experience working with a variety of concerns, including, but not limited to, depression, anxiety, grief, stress, and trauma.
Navigating life's challenges can be difficult, and you don't need to do it alone. Together, we will work as a team to work towards your meaningful therapeutic outcomes.